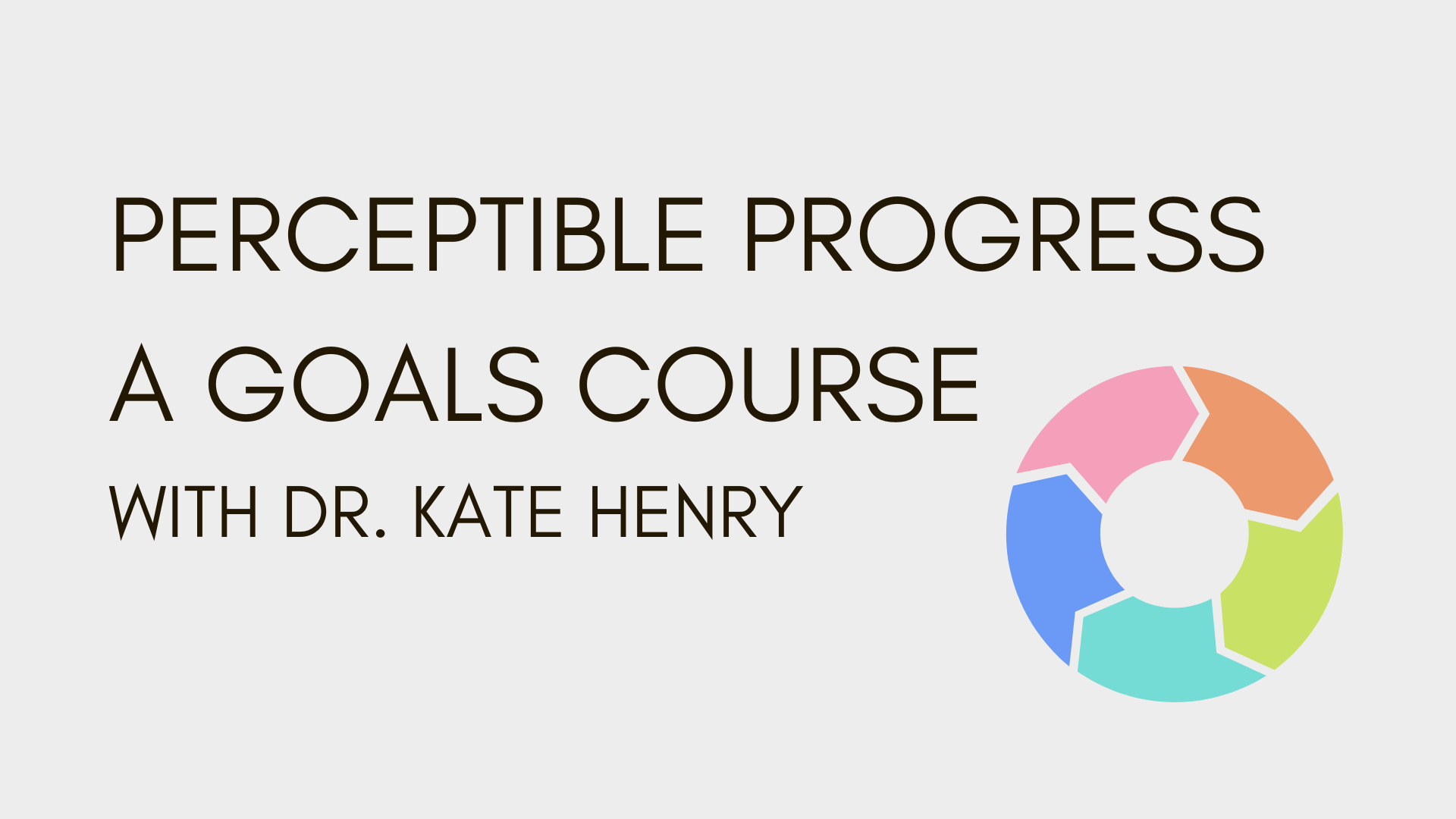 Perceptible Progress: A Goals Course
I developed Perceptible Progress because I kept encountering the same question in coaching calls and during workshops: How do I accomplish my long-term goals through my individual actions? Throughout the course, I'll guide you through clarifying your goal, creating actionable task lists, developing achievable approaches based on your individual experiences, and increasing motivation and momentum when you're trying to be productive. By the end of the course, you will have gained greater insight into making perceptible progress on your long-term, complex goals via intentional and effective productivity sessions.
What's included in the course?
A 1.5 hour video lesson on four important productivity topics. (Transcript and closed captions provided)
A digital workbook to help you apply the lessons you learn to your own goal.
A 111-page slideshow.
The option to sign up for a discounted 1-on-1 coaching call with Dr. Kate Henry.
Is this course for me?
Are you working on a complex, long-term goal that requires planning, prioritizing, and multiple work/productivity/creativity/action sessions? Perceptible Progress will help you get clear about your goal, create an actionable task list, and develop effective productivity sessions so you can progress on your goal.
Does it matter what type of goal I'm working on?
While the Perceptible Progress approach is effective for scholarly and creative goals like writing assignments or art projects, you can apply it to any goal that involves multiple steps. I've used the approaches I'll teach in Perceptible Progress to successfully write my dissertation, start my coaching business, develop movement practices, and set boundaries around my technology use.
Newsletter + Free Resources
Sign up below to access six free resources and my newsletter, tending.